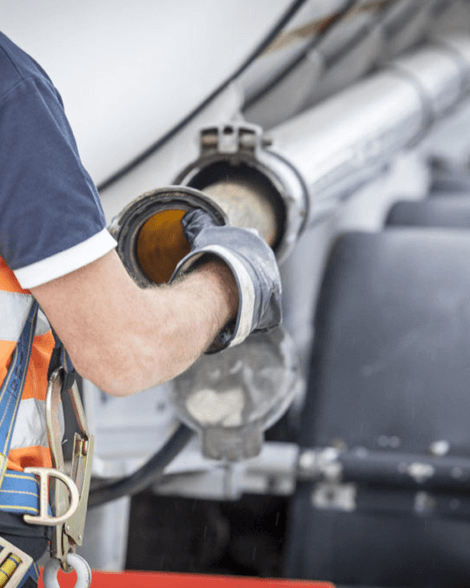 "Transport of wine and derived wine products."
We count among our clientele the main national and international wineries and companies operating in the production and distribution of wine and wine-derived products. We offer a wine and derived wine products transport service.
CARP has always carried out the proper preservation and transport of wine and derived wine products with articulated trucks or road trains equipped with multi-compartment isothermal tanks of various capacities, to meet the most diverse quantitative and qualitative needs.
For hygienic-sanitary safety, we constantly provide adequate cleaning, disinfection, and maintenance of the transported temperature in compliance with current HACCP and GMP+ protocols.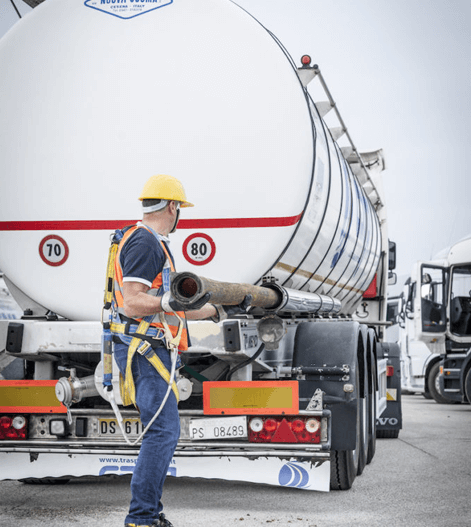 Wine and Wine Products
trasnport
Tanker trucks are equipped with satellite locators and all the necessary equipment for loading and unloading the product, including pumps to be used in case the unloading does not occur "by gravity".
For wine transportation, we aim to meet both the quantitative and qualitative needs of the customer, preventing temperature fluctuations or excessive movement from altering the taste, color, aroma, and overall quality of the wine.
We guarantee maximum quality in providing national and international transportation services, also for the road transport of grappa and concentrated musts, in full compliance with the rules to ensure a genuine and unaltered product.
Food products have some characteristics that are not common to any type of transportation because the goods to be delivered are subject to deterioration and it is mandatory to observe health and safety standards for the product. The transportation phase identifies a critical moment in how the product must be transported in compliance with all the rules related to proper storage.
CONTINUOUS HANDLING AND EXCELLENT ORGANIZATION
The loading compartments of vehicles used for the transportation of food products are kept clean and are regularly maintained in order to protect food products from sources of contamination, which is why they are designed and built in such a way as to allow for adequate cleaning and disinfection. The Cooperative brings together a fleet of tanker trucks for the handling of liquid food products and collaborates with various business entities in the sector. Good organization promotes the management of workload peaks.
Fill out the form to receive your quote in a short time. We cover all possible routes. We guarantee a safe and timely delivery of your product.